By Cindy Ford
John Waite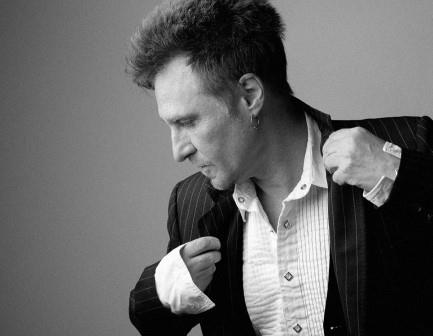 I was one of those that fell in love with the Babys, and the dreamy voice of John Waite. I will never forget discovering them with my besties, Penny, and Rose. We kept playing it over, and over for the entire afternoon. I am not sure who's album that was, if it was Piper's or not, I hope we didn't scratch it too bad! I along with the rest of the world, followed John Waite throughout the years, and reveled at each new turn his career took. I was thrilled beyond words, to say the least, to have the opportunity to interview with him. I hope you enjoy the silly school girl in me getting to ask her crush a few questions. May I introduce to you, the one, the only....John Waite~
PUNK GLOBE:
You have had a long, and very successful career, how old were you when you first started playing, and what was the name of your band?
John Waite:
Music was always around me. My mother could sing dance and play the piano. My dad loved classical and my brother Joe could play great guitar. I would hear odd pop songs or cowboy songs and would imagine America as being somewhere just past the end of the road. It's a magical thing to fall in love with something and not know its happening. By the time I was 5 I was aware of country and blues. British pop was ruled by The Shadows. Guitar instrumentals. Huge. The Beatles happened and the floor caved in. There was no real rock and roll radio outside of an hour a week on the BBC. Things changed almost overnight. By this time I was maybe 9. I had long hair and dressed differently. Hey, I had no choice. They were great days. Everything was so potent and in you're face. To be in a band was one up from being a criminal. Being a rebel was the thing to be. People didn't like it. It took years for music to change things but it happened ! I sang with my brothers band The Wildcats " when I was 11. I was too young to get into any clubs so that didn't last but singing " black music" at that age shaped my style. I still phrase the same way. I was born with it!
"It's a magical thing to fall in love with something and not know its happening."

PUNK GLOBE:
Have you always been the singer in all of your bands?
John Waite:
No. I was in a band called England when I was 20. The lead guitar player sang everything but I knew I could nail him. We went to London and played small clubs around the city, starved and loved every minute of it. To be in London at that time (73) was so cool.
PUNK GLOBE:
You are the master of the power ballad, if you had to pick one as your favorite, which one would it be, and why?
John Waite:
I don't really have a favorite song. " If You Ever Get Lonely " is so honest though. It's hard to get through some nights. That's the currency of a great song. It's always an emotional challenge. " Everytime I Think Of You " ( live version from BEST is pretty good too.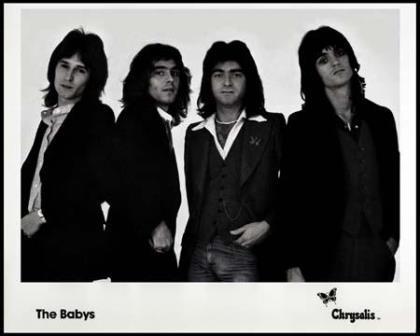 PUNK GLOBE:
I absolutely adored The Babys when you guys first came out, where did the idea for the name come from, and what was your first big tour like?
John Waite:
I'm not responsible for the name. The manager thought that one up. I'm responsible for the spelling though. I'm dyslexic! Still am. It's ironic I'm known for writing but can't spell!
PUNK GLOBE:
Bad English, was another of your bands, how did such a super group come together?
John Waite:
Well, I needed a deal. The A and R guy didn't like my songs. I was stuck staring across a desk at someone who didn't " get " me so I thought there would be safety in numbers. A band. The Tim Machine had served Bowie pretty well and it was the last thing anyone expected. Ta da .... !!! Bad English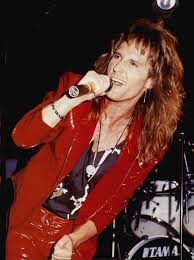 PUNK GLOBE:
In your opinion, how do you think the music business differs today, than it did back when you first started?
John Waite:
Its the same. Nothings changed. The way of accessing music is very different but all the players are still playing the same parts.
PUNK GLOBE:
You still tour regularly, who is playing with you now, and do you plan on adding any new dates to the current tour?
John Waite:
I never stopped playing. Some years I wouldn't tour but Id always be writing. It never gets old. Playing live is the whole thing. Its the reason everyone comes. Tim and Rhondo are the only constant in the band. Guitar players just come and go. I've no idea why but they always disappear.
PUNK GLOBE:
Do you plan on going back into the studio soon?
John Waite:
Well, I released Wooden Heart volume 1 last December. I'm just waiting to feel volume 2 ! Anything could happen with that. Blues, pop, folk just anything at all. I'm feeling restless to play more dates and that seems to have all my attention at the moment. Maybe I'll cut volume 2 live and cover both bases !!!!!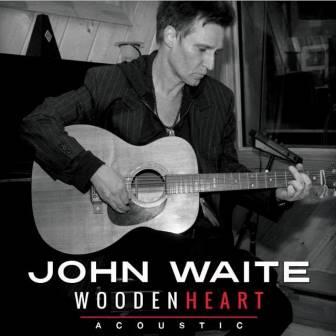 PUNK GLOBE:
So many musicians our age are loving the Nashville scene, you have dabbled in this genre with Alison Krauss, do you see yourself ever recording there?
John Waite:
I lived in Nashville for a time. Played the Opry and met people like Dell Mc Curry and Larry Sparks. They are bluegrass of course but they profoundly gifted. nice folks too. The heart of country is about common people. Family, the hardship of life, the struggle between walking a straight line or losing you're way. God is in there in a big way too. The Christian faith. Nashville has seen a lot of change in the last 5 years. Some good some not so good. I can't look at music as just a way to make money but it's a way for the south to get ahead so that's cool. It's just that once you've seen the real thing it's hard to settle for the show biz version. The acoustic guitar is all I play these days. Whatever is great in music lives in the acoustic guitar! I caught some of it on Wooden Heart. That's all I know.
"It's just that once you've seen the real thing it's hard to settle for the show biz version."
PUNK GLOBE:
Do you have any Internet addresses you would like to share?
John Waite:
http://www.johnwaiteworldwide.com/
PUNK GLOBE:
What advice do you have for someone looking to get into the music business?
John Waite:
Follow your heart. In winding up this interview I would like to ad that music for me has been the way. Its been the key to everything. There was nothing more important in my life as words and melody. God lives in a song.